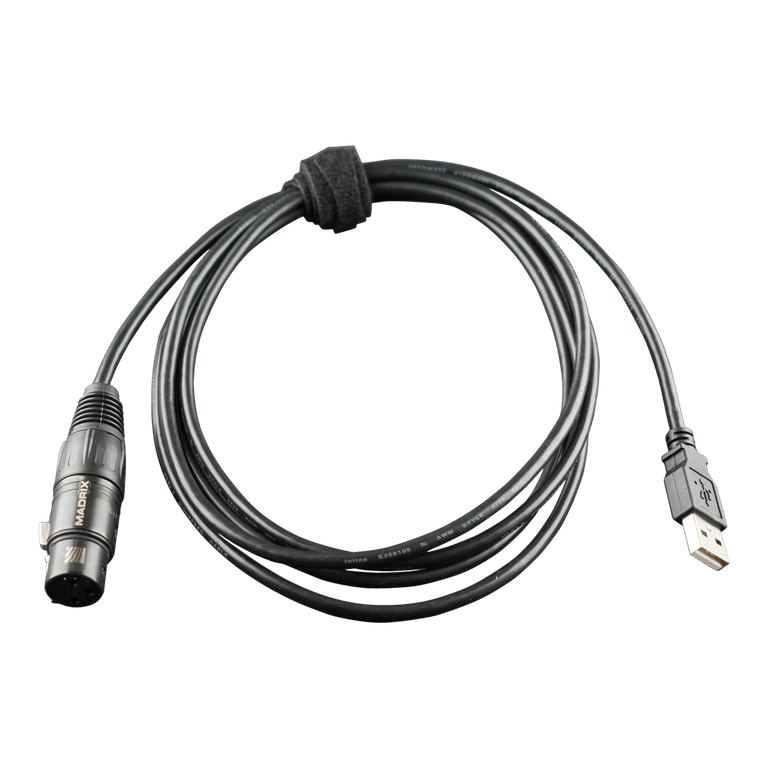 MADRIX USB SMPTE
Simply add time code synchronization to your projects.
---
Downloads & Documents
Find all brochures, drivers, firmware updates, user manuals, and more here:
---
MADRIX I/O
MADRIX I/O products are supplementary input and output devices. External equipment brings additional automation processes and interaction to any LED project using MADRIX 5.
SMPTE Time Code
This input device allows you to effortlessly use SMPTE time code for time synchronization across your equipment and multiple devices.
Standard Connectors
Data is received via the 3-pin, female XLR connector. The device can simply be connected to any USB 2.0 port.
Example Of Use
Synchronize the automated playback of scenes and effects in MADRIX 5 by using the Cue List.
Connectivity
1x IN (3-pin XLR)
1x USB port
Package Contents
1x MADRIX USB SMPTE
1x Technical manual / quick start guide
Average Hardware Failure And Return Rate
(Last Update: February 2021)
0.0 %
DC 5 V, 500 mA, Power over USB
~ 50 mA during normal operation
0.34 during normal operation
3-pin, XLR, female, NEUTRIK
1x port, USB 2.0, type-A male plug, Plug and Play, 2 m cable
10 °C to 50 °C (50 °F to 122 °F) (Operating) | -10 °C to 70 °C (14 °F to 158 °F) (Storage)
5 % to 80 %, non-condensing (Operating / Storage)
5 years of limited manufacturer's warranty